Hi there,
I have an editing bot (see: Help:Bots) called User:LukeBot, who is basically a user that performs tasks automatically. You can see past use of it on the Jack's Journey wiki, where it has made over 1,000 edits. In order for it to get a bot flag, public consent is necessary. Please comment below if you wouldn't mind if I used my bot.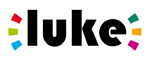 Ad blocker interference detected!
Wikia is a free-to-use site that makes money from advertising. We have a modified experience for viewers using ad blockers

Wikia is not accessible if you've made further modifications. Remove the custom ad blocker rule(s) and the page will load as expected.